Dental Bridges & Crowns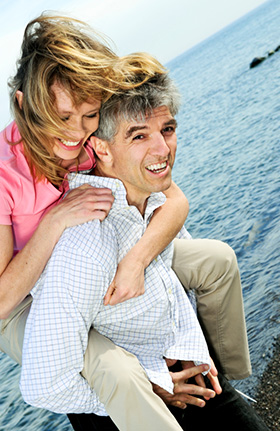 Having damaged, misshapen, or missing teeth can cause issues with the way you eat, speak, and even the way you interact with others. Dr. Scott Lee and his team can replace missing teeth and restore your damaged teeth using dental bridges and porcelain crowns. Wigwam Creek Dental even offers crowns in a day with our state-of-the-art CEREC machine.
Dental Bridges
A dental bridge literally bridges the gap where teeth are missing. Dental bridges are custom-made dental appliances used to replace missing teeth. A dental bridge is created with dental crowns. Usually, dental crowns will also support the dental bridge on either side. Here are some of the benefits of dental bridges:
Function | Dental bridges fill in the gaps where teeth are missing to improve the function of eating and speaking.
Cosmetic Appearance | Dental bridges are custom-made for each patient, and are designed to look and feel natural.
Health | Having missing teeth can result in the surrounding teeth being overused, which can cause additional dental issues. A dental bridge can give additional support to your teeth and prevent any further damage to the surrounding teeth.
Porcelain Crowns
Porcelain crowns are custom-made tooth caps that are used to restore dental implants, protect teeth, and give support to a dental bridge. At Wigwam Creek Dental, we make our crowns from high quality porcelain that looks natural and provides a long lasting solution. A dental crown will allow you to eat, laugh, and smile normally, even after serious tooth damage.
CEREC Crowns in a Day
Dr. Scott Lee and his team are able to offer our patients crowns in a day with the advanced technology offered by our CEREC computerized machine. CEREC crowns are constructed using a single solid block of ceramic, making them stronger than other types of dental crowns. They look and feel natural, and are an excellent choice for dental restoration.
We look forward to assisting you at Wigwam Creek Dental with all your tooth restoration needs. To find out more about porcelain crowns, CEREC crowns, and dental bridges, give our office a call today!