Sedation Dentistry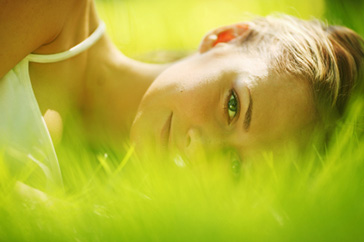 Our team at Wigwam Creek Dental understands that dental anxiety and nervousness are a real concern for some dental patients. The stress that comes with dental visits and procedures can stop some patients from seeking the essential dental work that they need to stay healthy. Avoiding necessary dental procedures can cause poor oral health, and will keep you from reaching your maximum overall well-being. We offer sedation dentistry to help patients that suffer from dental anxiety so they can get proper dental care. Dr. Scott Lee offers nitrous oxide sedation dentistry. Here is more about nitrous oxide:
Nitrous Oxide | The most common form of sedation dentistry is nitrous oxide. The reason this form of sedation dentistry is so popular is because it is easy to administer, it takes effect rapidly, has little to no side effects, and is very safe. Nitrous oxide is also known as laughing gas, and is known for its slightly sweet odor and smell. This form of sedation dentistry is delivered in gas form through a mask covering the face, and gives the patient a gentle, calm, and relaxed feeling. Even though the patient is calm and relaxed, they will still be alert and able to interact with Dr. Lee and his team. Nitrous oxide is an excellent choice for sedation dentistry because it's both very safe and extremely effective.
We aim to make you as comfortable as possible at Wigwam Creek Dental. Our team is dedicated to help nervous patients to feel relaxed and calm during each visit and treatment. We offer nitrous oxide as a safe and effective option to help those who feel anxiety. Nitrous oxide will wipe away fears, and help you relax while you get needed dental treatments, and achieve optimal oral health. We look forward to treating you the way you deserve. Give our team a call today!